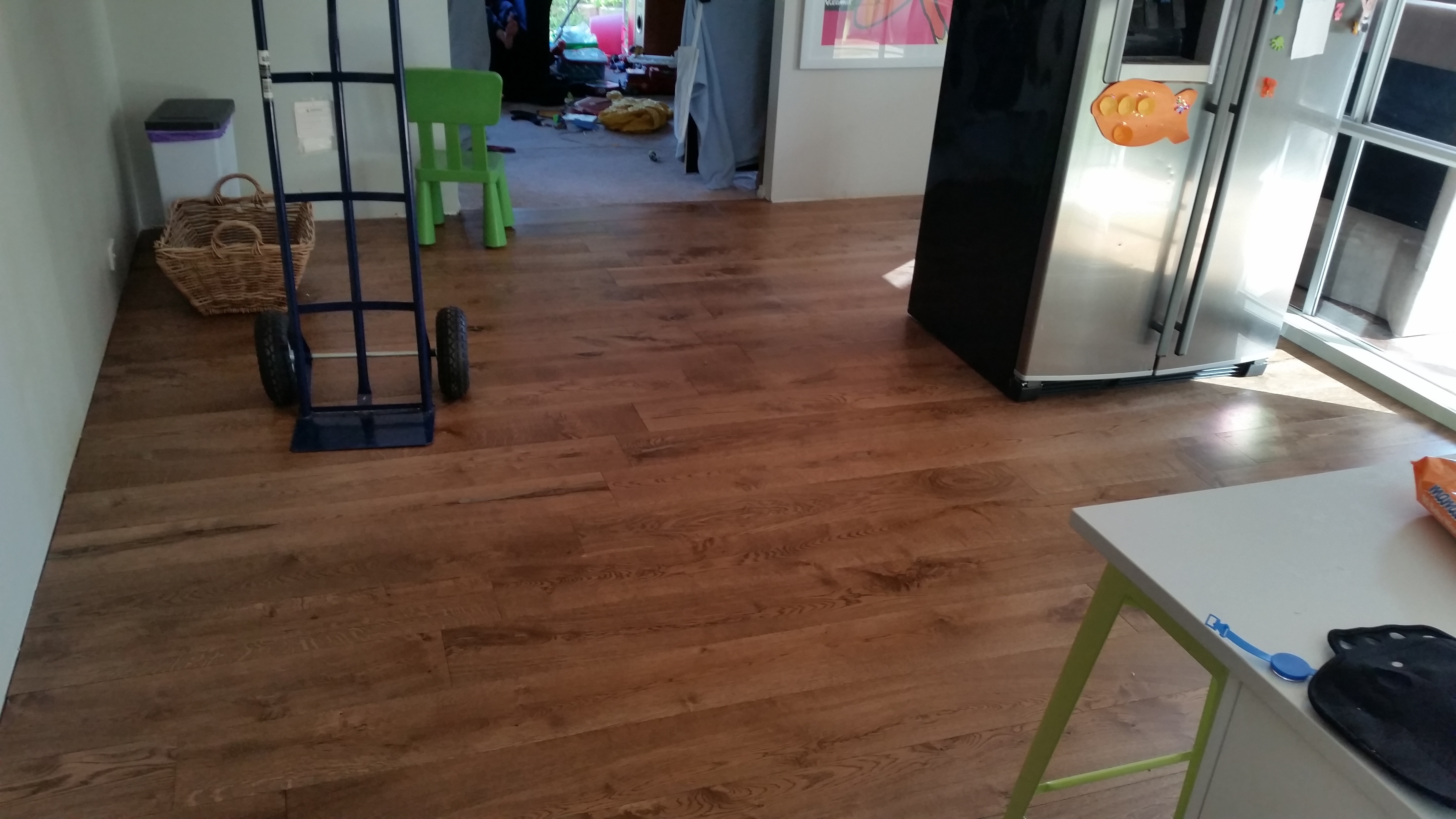 How do I prepare for my new floor?
If you're having other work or maintenance done in your home, it's best to have this completed before work begins on your floor.
Excessive traffic and other works may also bring contaminants onto the floor which will affect the appearance and finish. At worst, this may necessitate re-sanding and re-coating.
New carpets should be laid after the floor has been finished. The last coat of paint on skirting boards should also be left until afterwards.
Prepare a clean and unobstructed site. All furniture must be removed curtains covered and any vents or draft areas sealed to prevent dust entering. Dusty areas, fixtures and fittings should all be cleaned before work commences.
Silicone or silicone based products on the floor, such as hairspray, furniture polish and fly spray, can cause subsequent levels of polyurethane coating to be rejected. Clean the floor as thoroughly as possible first.
All electrical and gas appliances should be switched off, including pilot lights.
Arranging alternative accommodation will allow the floor to dry thoroughly overnight.
Full curing of the floor will take up to 14 days so do not put down rugs during this time as they have abrasive backings.